HAIL/SLUS Management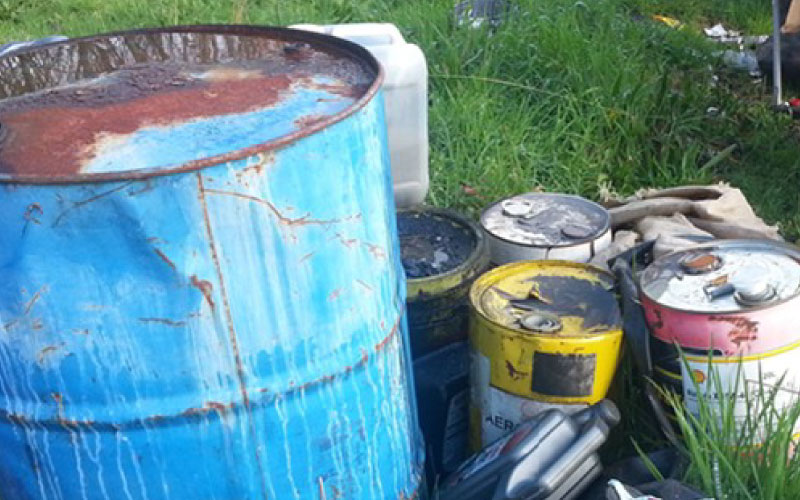 Hazardous activities and industries - managing land contamination risks
Certain types of activities and industries have the potential to contaminate land with substances that are harmful to human health and the environment. These activities and industries can involve the manufacture, use, storage or disposal of hazardous substances. The Ministry for the Environment has compiled a list called the Hazardous Activities and Industries List, or HAIL (MfE 2004a). By identifying and recording details of sites where such activities have occurred or are occurring, potential contamination can be managed. There are approximately 500 sites across the West Coast that are currently known to either have, or have had, land use activities that may cause contamination. There are also likely to be other sites which are currently unidentified.
A substance is classified as hazardous if it has one or more of the following intrinsic properties: explosive, flammable, capacity to oxidise, corrosive, toxic or ecotoxic. While industrial activities are the predominant users of hazardous substances, and therefore lead to greater likelihood of contamination, certain commercial, agriculture/forestry or mining activities can cause contamination. Land can become contaminated when hazardous substances are not used, stored or disposed of in a safe way. Contamination is not always limited to a specific site. Hazardous substances may seep through the soil into groundwater, or be carried to nearby land and waterways in rainwater or as dust. Hazardous gases can also pollute the air.
The different pathways by which humans can be exposed to contaminants in soil are shown in the diagram below: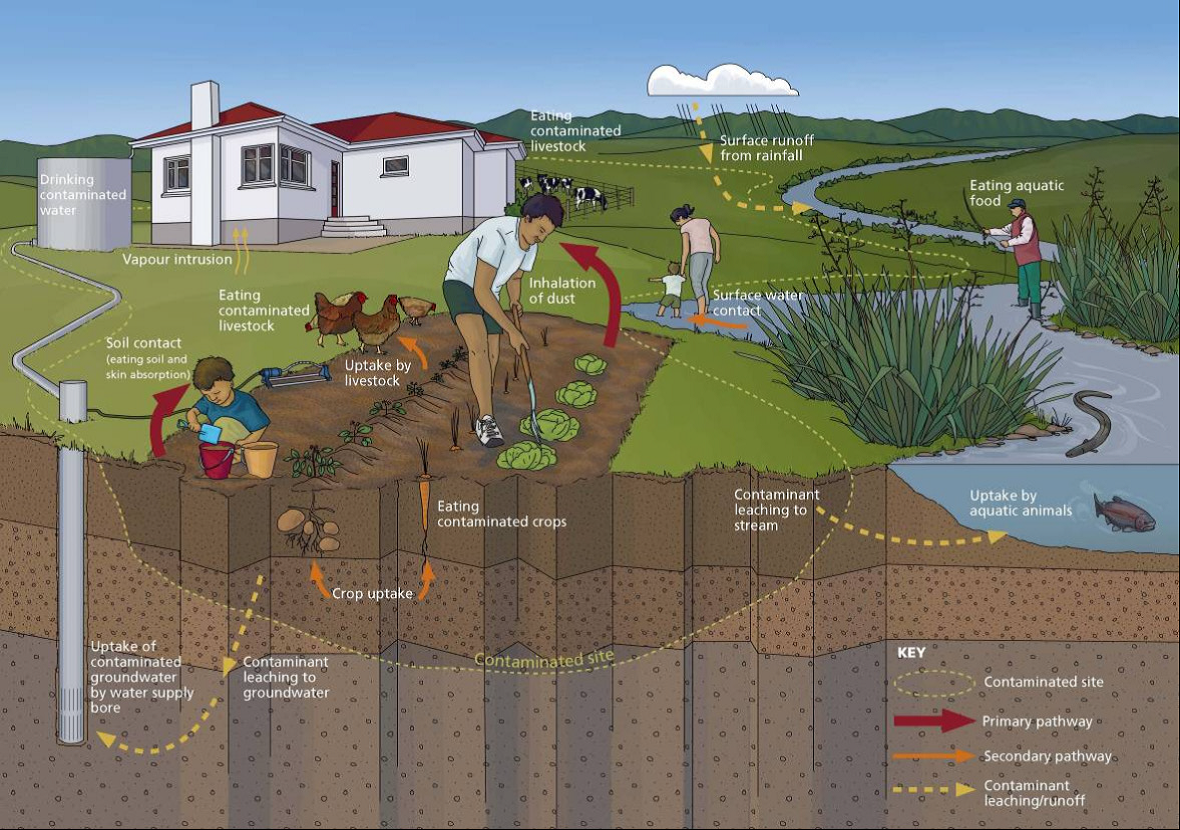 Contaminated land is defined under the RMA as land with hazardous substances in or on it that are reasonably likely to have significant adverse effects on the environment (including human health).
The full definition of contaminated land under section 2 of the RMA is "land that has a hazardous substance in or on it that:
1. has significant adverse effects on the environment; or
2. is reasonably likely to have significant adverse effects on the environment."
Many factors can affect the risk of such effects occurring, such as volume, concentration, degree of hazard and persistence of the contaminants discharged to the site, as well as soil and hydro-geological conditions on-site. Some contaminants, such as those associated with gasworks and timber treatment sites, are very toxic and persistent, potentially leading to long lasting effects on the environment.
Council's involvement in the identification and management of sites associated with hazardous substances arises from its responsibilities defined in Section 30 of the RMA. Council also has responsibilities under Section 35 to gather information, monitor and keep records so that it can effectively carry out its functions under the Act.
Council has developed an electronic register (the Selected Land Use Sites (SLUS) register). The SLUS register is a tool to enable efficient administration and management of information about HAIL sites, and to ensure that relevant information can be readily sourced and provided in response to enquiries.
For enquiries on a particular property please contact Council via email at info@wcrc.govt.nz, or fill out a general information request here.